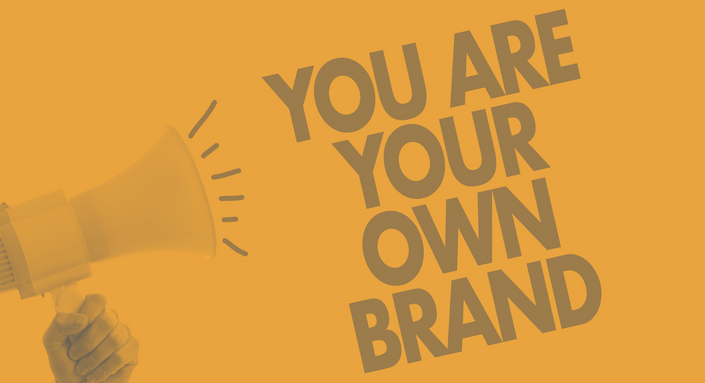 Build Your Intentional Career Brand
Position yourself as a brand that people want to advocate for so that you get noticed, get hired and get ahead
Hello, I'm Briony. I've coached my clients in their careers and businesses since 2017 after leaving my position as a Partner from one of South Africa's leading mining and natural resources consultancies. The most common thing that my clients tell me is:
"I'm good at my job, I overdeliver on my promises and I'm an asset to those that hire me, yet I feel unappreciated, unseen and overlooked."
In my experience of more than 20 years of working with technical professionals, your employers and clients expect you to be able to do your job and deliver a result. Isn't that why they hired you after all?
So, if being exceptional at technical delivery isn't giving you the recognition, results and reward that you deserve, what's the missing link?
In my experience with hundreds of clients over the last four years, I have realised that my clients don't market themselves very well. They don't know how to communicate what they're good at, they often don't have a clear sense of who their stakeholders are and what they value, and as a result, they struggle to articulate why they are they're a real asset to their colleagues, clients and bosses.
I can already hear you thinking: "Briony, I don't like to be boastful and I don't like to promote myself. My work should speak for itself."
You're right, of course. In an ideal world, your work should speak for itself, and it should be enough for you to get noticed, get hired and get ahead. However, it's not enough in this very noisy world that we live in. That's only the first part of cracking the code, the second part is cultivating and managing perceptions.
That's where Building Your Intentional Career Brand comes into its own.
Whether you like it or not, you're already a
brand in the eyes of your employer or client …
They've assigned a brand value to you based on
how they experience you.
Leave your brand up to chance and you have no control over your brand value.
Be intentional about it and you have the opportunity to be experienced in a way that positions you as an expert...
that helps you position yourself as the person that people need to know.
It's your job to shape and control the narrative around you and become intentional about positioning yourself in the light you want to be seen.
It's your job to demonstrate how you stand out from the crowd.
I've designed Building Your Intentional Career Brand for technically exceptional people who are hesitant about self-promotion, but can see the value in revealing their brilliance in an unassuming, authentic and real way.

Course Curriculum
Welcome! Let's build your brand
Available in days
days after you enroll
Part 1: What is a brand?
Available in days
days after you enroll
Part 2: Elements of a brand
Available in days
days after you enroll
Your Instructor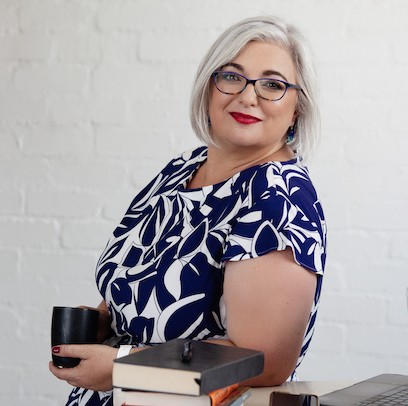 I am Briony. I'm a career and business coach to mission-driven STEM professionals. My mission is to help you show up with curiosity, compassion, creativity and courage.
My career started out in 1998 in the mining industry in South Africa - completely unintentionally! For a large part of my career, I thought I had a good handle on what I was doing and where I was going. But to be honest, most of what I did was done because I was in automatic mode - I just had my head down being busy.
At some point, I started questioning where I was and what I was doing, and I started waking up, being curious, and reflecting on what I wanted my career to be like, and to mean to me.
I realised I needed a change, and took a leap into the unknown.
Since 2017 I've coached STEM professionals, like you, to show up confidently in the world by helping my clients identify their real value and articulate it in a way that positions them to be impactful in their careers, their communities, and the world at large.
I do this by working with my clients in one-on-one and group coaching to get curious so that they can find:
❤️ the self-compassion that connects them to their voice,
🖍 the creativity to communicate their story in a way that resonates deeply with their network,
💪 the courage to show up and position themselves as the expert that people need to know, and
🤝 the confidence that gives them a greater sense of control.
Warm regards,
Briony
This 19-module online course will help you to become an authentic and admired brand in your area of expertise by:
Cutting through the noise so that you stand out from the crowd
Showcasing your value and aligning it to the people that you serve
Enrolling people to your cause who are willing to advocate for you and help build your career and your business
Take your brand from bland to brilliant so that through the relationships and trust that you build as a result of consistently delivering on what you promise, you achieve:
The recognition you desire
The position and opportunities that you want
The social capital that keeps your career and business resilient in a constantly changing world
What You'll Learn
You will learn 6 key components of building an intentional and successful career and entrepreneurial brand.
How to identify the key stakeholders in your organisation that will advocate for you and champion you
How to build a brand promise that makes people want to work with you
How to build a solid reputation so that you a perceived as the go-to person for your particular field of expertise
How to design a set of brand values that teach people how to engage with you on your terms
How to develop a positive and consistent brand voice that cuts through all the noise and enrols people to your cause
How to position your brand so that people want to work with you, advocate for you and champion your cause
You can be the most technically brilliant person in the world, but if people don't know you exist, or they don't enjoy the experience of working with you, you will more than likely be overlooked.
So what are you doing to position yourself for your expertise? What are you doing to ensure that people value the experience of working with you? What are you doing to intentionally build and manage your brand?
- Briony Liber
Your outcomes
After you complete the exercises and apply them, you will:
Have a clear understanding of your worth and what value you bring to your organisation and your clients
Have a well-articulated brand promise and positioning strategy
Be able to advocate for yourself through a consistent and congruent brand message
Build a solid reputation that'll propel you to greater heights, both professionally and personally
Frequently Asked Questions
When does the course start and finish?
The course starts now and never ends! It is a completely self-paced online course - you decide when you start and when you finish.
How long do I have access to the course?
How does lifetime access sound? After enrolling, you have unlimited access to this course for as long as you like - across any and all devices you own.
What if I am unhappy with the course?
We would never want you to be unhappy! If within the first 30 days of registering, you find the program isn't working for you, and you have submitted your completed course materials and worksheets for at least two modules of the course, you may request a cancellation of your membership and if it was a paid membership you will receive a refund (minus any discounts that you received at enrollment).
Is this course only for people who are employed or can entrepreneurs take the course too?
This course has been designed with employees in mind, however, if you are starting your own entrepreneurial journey you can do this course too. The principles are about managing your career as a business - and whether you are employed by someone else, or self-employed, or even employ others, there will be content that is relevant to you. One of my beta testers runs her own coaching company and she recently commented: "I loved the videos and how much value Briony managed to pack into the module [Building my career brand]. You can expect masses of take-away value, especially if you stop and get the paper out and answer the questions honestly. The course helped me solidify what it is that I want to be known for and reiterated the importance of a social media brand. The exercise on googling myself was valuable as I had forgotten some of the things that Google remembers. I am also committing to updating my online profiles and being consistent in my online presence. Thank you. Highly recommended".
What if I am not employed right now?
If you are not employed then this is absolutely the perfect time to be taking stock of your career, and getting yourself focussed on how to manage your career like a business. There may be several reasons you are not employed: If you are a student - now is the perfect time to get to grips with the course material as it will certainly give you a lot of insight into work readiness. If you have been retrenched - this might be the perfect opportunity to rejig your career and make that career shift you have always wanted to but never got around too because you were too comfortable. If you have been a stay at home mom (or dad), this course is a great way to prepare yourself for re-entering the workplace.
What if I realise that online learning is not for me?
Trying something new is always a little scary, and online learning is no different. However, I expect you will be surprised by how easy and engaging the online format really is. Here are a few things to note: The course materials are always simple to access. The course combines written materials, worksheets and activities, webinars, and recorded video content. The variety of formats means you'll be able to digest the material in ways that work for you. The online format means that you can access the content at any time of day or night - when it suits you! The open-ended pace of the course means you can do the activities in your own time without worrying about the pace at which others might be working. There is at least one monthly live webinar or call to ensure that we maintain a human connection throughout the course - and the bonus is that you can access these no matter what order in which you study. There is also a forum within the website to encourage the development of a community. You will have the opportunity to connect with like-minded participants from a diversity of countries, cultures and backgrounds and participate in a way that works easily with your schedule.